Most people that advocate for porn or the porn industry view watching porn as harmless.
If it's harmless, it could never cause addiction, right?
Well, we now know that's not true. Just like goldfish will eat until they die if enough food is available, excessive access to porn is ruining livelihoods.
You may not be among the men that have lost their families, friends, and jobs due to porn addiction. But that doesn't mean you shouldn't quit porn.
Porn slowly steals your vitality and your edge. And it takes the intimacy out of your romantic relationships.
In this article, you'll discover nine good reasons to quit porn today—even if you're not addicted.
1. A man's sexual essence is vital
There is something that the ancient Taoists, Buddhists, Africans, Greeks, and other wise philosophers all knew: a man's sexual energy is his life energy.1 Taoist sexology, in particular, believed that excessive ejaculation drains a man's essence, or jing.2 Only through the practice of semen retention, could you preserve your jing and full vitality of life.
While this practice is not proven by science, the meaning behind it is preserving your spiritual energy and overcoming your temporary emotions so you can be more present. Masturbating to pornography wastes your sexual essence and drains a major source of your self-confidence and courage. Learning to control your sexual energy gives you superpowers to accomplish more things.
2. You lose the desire to hunt
Porn is an a la carte menu of sexual experiences you used to need social skills, status, and resources to achieve. All men have to go through a journey of ramping up their charisma and verbal skills when learning to communicate with a real person.
Pornography creates a reward system, offering you dopamine for none of the work of making yourself a more attractive man. This creates an unrealistic loop that can carry over into other aspects of your life.
Young men today have 24/7 access to high-speed hardcore pornography. It's available on your computer, your tablet, your phone, your gaming system, and anything else with internet access. The side-effect of this much dopamine for no work is that you lose the desire for real relationships and connections.
It's not a coincidence that 33% of men 18 to 24 reported having had no sexual activity in 2019.3
3. Masturbating to porn warps your brain and creates bad habits
Stoics acknowledge their urges and desires then put them in their proper place. They're not carried away by them like a raging river. Pornography use forces you to be at the whim of emotions that are already difficult for young men to control. You're constantly chasing the joy of sex. When you finally quit porn, you learn to allow the feelings to come to you.
According to one study, porn makes it so you can't get off to little things.4 Regular porn use, more than once a week, rewires your brain so you are unable to become sexually aroused by a real person. It also hinders your sexual performance and makes achieving satisfying sex more difficult. Some men have even stopped reaching orgasm altogether.
Things you may experience when watching too much porn:
You stop getting morning erections
Erectile dysfunction
Sexual dysfunction including premature ejaculation
While you used to be able to achieve an erection when your girl smiled at you, now, like a drug addict needing better dope, you need more extreme things to get the job done. The paradox of having way too many options at your disposal makes you chase a high that you'll always be chasing.
Need to use your computer but can't stop watching porn?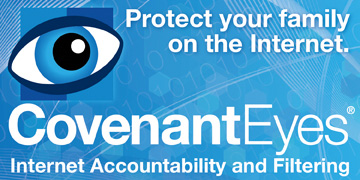 Covenant Eyes is here to help.
It's the best porn-blocking software on the market and is trusted by hundreds of thousands of PAID users.
The Covenant Eyes app allows you freedom through transparency. The app sits quietly on all of your devices, monitors your screen activity, and protects blocking.
Goes on all of your devices
Uses Artificial Intelligence to scan for concerning activity
Provides access to filtering for additional protection Bonus: Use promo code EDLATIMORE for an exclusive discount.
Learn more
4. Today's porn is extreme and unrealistic
Even "realistic porn" isn't real. It's common practice to dub in extra moans, fake orgasms, and at times, even use fake ejaculate.5
We live in an era of abundant plastic surgery. You can scroll social media and come across a smorgasbord of implants, body modifications, and photoshop. Not to mention excessive tattoos and piercings. So your likelihood of becoming aroused by a real woman decreases.
Also, there are billions of porn websites and creating porn is easier than ever. That means everyone is fighting for your attention with more extreme titles and scenes. From the lighting to the setup, to the prop penises and altered vaginas, it's all been staged for a show.
5. You're flirting with addiction
Habitually blowing your load to porn becomes more about scratching an itch than sexual desire. While you may initially be excited to watch, it becomes a way to cope with boredom, loneliness, sadness, etc. Pornography use can actually train you for premature ejaculation since it takes you from 0 to 60 rather than walking through the natural stages of arousal:
Excitement
Plateau
Orgasm
Resolution
Okay, so we all watch porn right? Before I knew I was addicted to it, I didn't think I had a problem. Check out these 6 definite signs you're addicted to porn if you think you're just watching "a little."
Struggling with any addiction saps your self-confidence and makes you lose trust and integrity with yourself. Check out my course Dick Detox: The ultimate guide to quitting porn, if you're looking for actionable, step-by-step advice.
6. Relationships with women are more fulfilling
Today's men are realizing that porn isn't harmless. In the short term, it can be exciting, but it has long-term consequences. One of those consequences is that your sex life and relationships with women suffer.
One reason men stop watching porn is that they become physically unable to maintain an erection during sex. This kind of sexual dysfunction wreaks havoc on your well-being, makes you hyper-focused on your sexual performance, and affects the intimacy of your relationships.
For a woman to reach sexual satisfaction, she has to be in the moment. That's harder to maintain if you can't remain hard enough for her to enjoy the process. You bring much-needed balance to a woman when you save your sexual energy for her.
Women shouldn't be your purpose, but your time with them should be purposeful. Good relationships enhance the quality of your life and improve your overall mental health. Outside of the bedroom, you're able to develop real relationships when your focus isn't on porn.
7. It's a vicious, time-wasting cycle
Think about all the things you could be doing instead of binging porn. How successful could you become if, instead of booting up your computer for easy stimulation, you read a book, lifted weights, or worked on your mission? Quitting porn gives you superpowers.
This is a concept Napolean Hill talked about in Think and Grow Rich, called sexual transmutation. Essentially it means instead of spending your time and sexual energy chasing sexual satisfaction, use it productively. That could be working on your life goals, increasing intimacy with your partner, or picking up a new hobby.
Masturbation is a natural part of life but done too often can make you feel like a loser. Porn makes you want to masturbate more, not less, with less satisfaction. So you're constantly pushing that button that makes you feel like more of a loser.
Start a hobby that forces you to be social if you're struggling with porn addiction.
8. You'll sleep better at night
Aside from the drain of ejaculation, porn often involves sitting in dark rooms staring at bright screens exposed to blue light. You're often viewing porn at the expense of sleep, decreasing the likelihood you'll get the hours you need. All of this is a recipe to throw your sleep cycles and quality out of whack.
Blue light affects your circadian rhythm6 and prevents you from getting restful sleep. Though many use porn and masturbation as a way to fall asleep, not staring into a blue screen for hours before bed will help you fall asleep more easily.
9. You won't be paranoid when people use your devices
Finally, imagine handing someone your phone or computer without wondering if you closed the browser. This may not be a real fear for many but it can lead to awkward conversations with family members, colleagues, or even your children.
When you quit porn, you gain freedom from the guilt of having your porn use discovered.
Wrapping up: The real reason you should quit porn
The real reason you should quit porn is that it's controlling you; you aren't controlling it. Porn is like an endless tap of cocaine. Only no one will be there to stage an intervention if you need help.
So if you're considering that it's time to give up pornography, remind yourself of these things when temptation sets in:
You lose sexual energy and vitality
You stop pursuing a sex life
Porn warps your brain
Porn is extreme and unrealistic
You'll become addicted to it
Your relationships with women will get better
It's a waste of time
You'll sleep better
You're freed from the guilt of living a double life
---
References: