Modern life is pretty awesome. With just a few taps on your smartphone, you can get groceries delivered to your door, book a vacation, and even communicate with someone on the other side of the planet.
But modern life isn't without its downsides, especially if you're someone who struggles with self-discipline. Those same taps on your phone can also give you access to unlimited food, let you start an argument with almost anyone in the world, and disrupt your life and relationships via unlimited access to highly addictive content.
And trust me, there's no industry that works harder to be highly addictive than the online porn industry.
High-def video, virtual reality, and AI-based search recommendations are all technologies that have been driven by—and greatly benefited from—online porn. The entire business is built on getting you hooked, and the data backs it up.
Sure, you may be someone who has what it takes to break free from addiction without help, but it's increasingly becoming an uphill battle with how real and prevalent online porn has become. Relying on self-discipline may not always be enough.
Instead, you need to learn how to fight technology with technology, like using Covenant Eyes to help.
What is Covenant Eyes?
Covenant Eyes is a porn-blocking and internet accountability software designed to help you break free from porn addiction. It works by using artificial intelligence to monitor and block any adult content you might stumble upon and hold you accountable by letting you choose an accountability partner to have access to your search history via an emailed report.
Who is Covenant Eyes for?
I'll be honest, breaking free from the grasp of online porn is hard, but hard doesn't mean impossible. If you've struggled to break the habit or find that the occasional relapse has damaged your sex life, you may just need to adjust your game plan.
It's not always in our DNA to seek help when we struggle, but sometimes hard problems require unique solutions. If life were always good, breaking bad habits would be easy. But you've got to protect yourself when you're most vulnerable, like when you're tired, bored, or stressed from work.
Knowing that there's a near-infinite supply of any adult fantasy only a click away is what makes online porn so tough to beat. You have to put up the proper defense to protect yourself, and that's what Covenant Eyes aims to accomplish.
Covenant Eyes' primary features
Covenant Eyes is one of the premier porn blockers and accountability software on the market, thanks to its full suite of features:
Screen Accountability: The Covenant Eyes app takes periodic screenshots of your devices' screens and sends a screenshot-based report to your accountability partner with an alert.
Content Filtering: Covenant Eyes filters out explicit content using domain blocking to eliminate millions of explicit websites. The software also allows you to set custom block lists to control what gets filtered. The Safe Search feature also offers protection on all major search engines and YouTube.
Multiple Devices: The Covenant Eyes app works on any device that runs on iOS, Android, Windows, and Mac. Users can access their accounts across multiple devices while maintaining the same accountability settings.
Multi-User Access: The software allows up to 10 users on one account. Users can have preferred settings, or the same settings can be set across all users and devices.
Uninstall Protection: Users can't uninstall the Covenant Eyes app from their device when they want to get around the blocker. The software requires users to provide an uninstall code to remove it from a device, which their accountability partner must provide. After requesting the code, their accountability partner is alerted before uninstalling the app.
Pros & cons
Covenant Eyes is one of the original porn blocking and accountability software tools to hit the market and remains a popular option to this day. Based on my experience, here's a quick breakdown of the best features and some of the shortcomings of the Covenant Eyes app:
Pros
Safe Search protects all major search engines and locks in YouTube Restricted Mode
The content filter feature provides additional protection
Full device screen monitoring for iOS, Android, and desktop
Provides activity alerts if explicit content is accessed
A library of content and mini-courses designed to help free yourself from porn
Uninstall protection prevents the app from being easily uninstalled
Cons
You can't monitor social media and SMS messages directly
The app doesn't let you set screen time limits
The app isn't compatible with Chromebook and Kindle Fire devices
Overall, Covenant Eyes does a solid job of blocking adult content. However, if you're someone with a serious porn addiction, there are always workarounds to getting access to your next cheap dopamine hit.
But I've found that the software's true value lies in its powerful combo of content blocking and partner accountability. The content blocker provides enough friction to accessing porn that you'll eventually get frustrated and forget that you were even horny, and the accountability feature uses your sense of shame as a powerful tool to make sure you stop.
Get your free guide to quitting porn
Here's a no-bs, free guide to quitting porn. It's been tested on over two dozen men in my mentorship group. But you get here for free.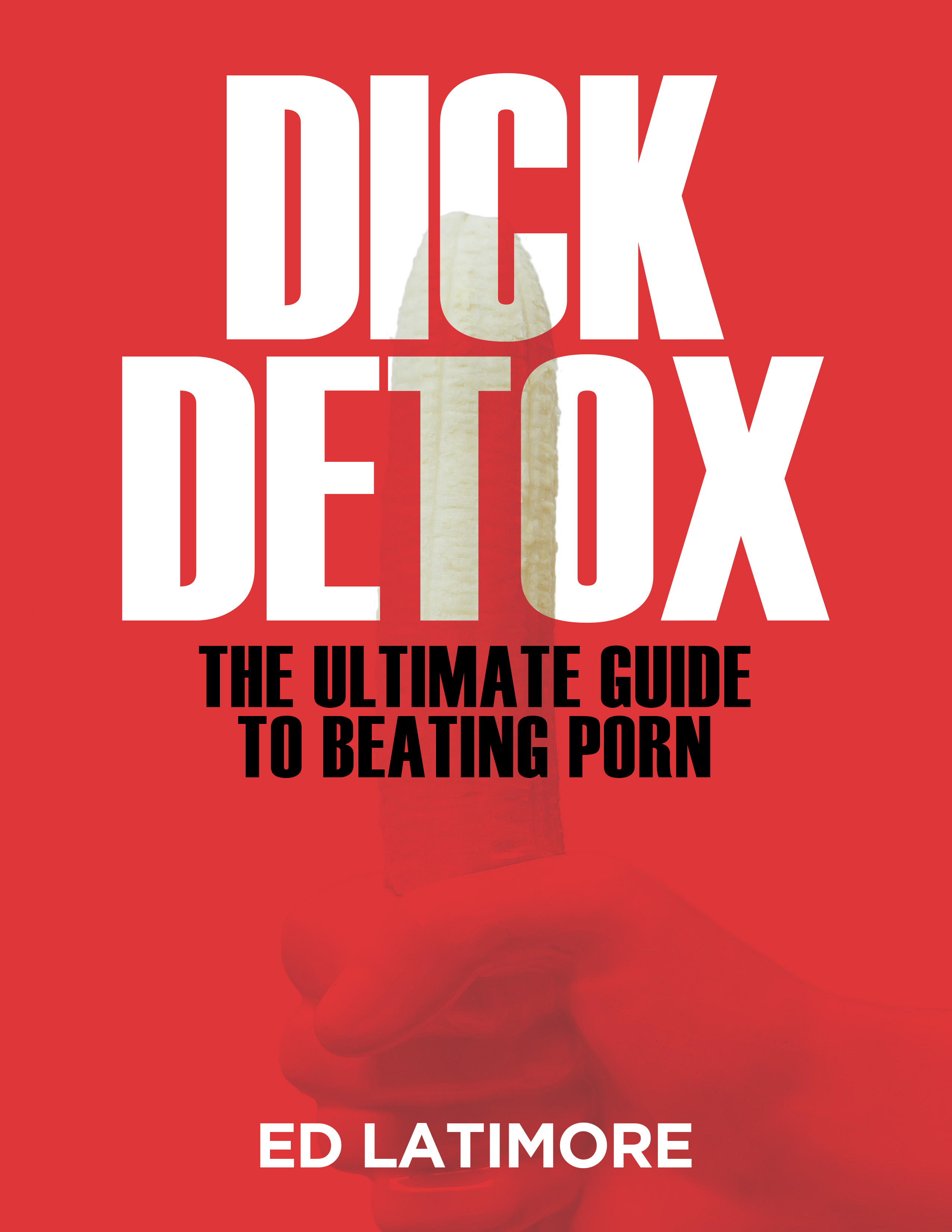 Download here
Frequently asked questions
Is Covenant Eyes compatible with iOS?
The Covenant Eyes app works on both iPhone and iPad that operate on iOS 11 or higher. The app prevents downloading or installing any other browser, so you use incognito or private mode. It also features screen time blocking that prevents you from visiting porn sites.
The iPhone version maximizes screen monitoring, screenshot analysis, screenshot processing, and activity report. You also can't use the app and a VPN simultaneously if you're using an iOS device.
Is Covenant Eyes compatible with Android?
The Covenant Eyes app also works on Android by offering screen accountability and explicit content filters and allows for easy switching among multiple users.
The app lets you choose what apps you want to use, lock or block. The built-in app locking feature ensures that the selected apps stay locked until you decide to unlock them again. The Android version is compatible with devices that run Android 6.0 and higher.
What do you need to install Covenant Eyes?
Before downloading the Covenant Eyes app, you must create an account by signing up for a subscription on the Covenant Eyes website. Once you have a Covenant Eyes account, you can install the app from the App Store or Google Play Store. Once installed, follow the login and instructions to get started.
How is Covenant Eyes different from other parental control software?
There are a few porn blockers and parental control software options on the market. While most options offer safe search and site blocker features, Covenant Eyes' Screen Accountability feature separates it from the competition.
The accountability feature takes screenshots and uses their specialized AI software to analyze. Once the images have been reviewed, they get ranked based on their content and sent to your accountability partner. If privacy is a big concern, just know that the AI deletes any image it analyzes that doesn't have inappropriate content and blurs the ones that do.
How much is Covenant Eyes?
Covenant Eyes offers a simple $16.99/month subscription for all your devices and up to 10 users. The subscription includes full-time customer support and access to their knowledge base, including blog posts, videos, and ebooks. If, for whatever reason, you aren't completely satisfied with the product, they offer a 30-day money-back guarantee.
Final thoughts
One of the critical lessons I learned as a professional boxer is to always know your opponent. In this case, the online porn industry is a dangerous and determined enemy looking to constantly innovate to make its product more addictive.
To make it a fair fight, you need to take a play out of the porn industry's playbook by protecting yourself with a tool that's also looking to constantly innovate.
That's what makes Covenant Eyes my top choice for fighting back (I get a small % cut of each sale made through the link, which helps pay my bills). Sure, there are a handful of apps on the market that can help you break the habit. Still, I haven't found a better tool that delivers quite the one-two punch of effectively blocking adult content and offering the kind of accountability that gives you the agency to break free from addiction.